Destiny Christian Centre
House of Power Churches Kenya
At Destiny we  Love God, Love People, Love Life
In intimate worship, a burden for the fulfilment of the Great commission, armed with the practical and relevant word of God,
passionately devoted, radical convicted and totally committed to the cause of the kingdom of God's Global expansion on the earth.
MARK THIS WEEKEND & VISIT one of the locations!
We are a family of friendly & loving people, you will feel the sense of belonging on your visit this weekend.
LOCATIONS CURRENTLY IN
Bungoma                                                                              Kitale
Lwakhakha                                                                          Lawandani
Kakameri                                                                             Kongololo
Adumai                                                                                Malakasi
Koroshandet                                                                       Nalondo
Maidisi                                                                                 Kongoli
Chebukwa                                                                            Mahanga
Busumbu                                                                             Buwere
Bisunu                                                                                  Bumula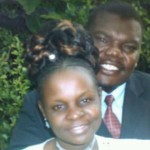 Pastor Daniel & Gladys Makecho
As a young Christian Pastor Daniel received a vision from God of all of Kenya and Eastern Africa being touched by the gospel which captivated his heart.
In obedience to God along with his wife, they started the House of Power Churches which has grown rapidly to include 19 churches throughout Western Kenya and Uganda.
Pastor Daniel has a strong prophetic anointing and ministers with authority and power.
His ministry is characterised with miraculous signs, healings and deliverance, and God has used him powerfully to demonstrate His Lordship of the powers of darkness, such is the grace upon his life, that many have witnessed personally.
Pastor Gladys heads up the Worship Ministry and also the Women's Ministry. She carries a true servant heart, supporting her husband and combining her roles as a mother, wife and Pastor.
She demonstrates a heart for restoration and has a strong passion for God's name to be glorified and for God's people to be set free from everything that holds them back.
Pastor Daniel and Gladys have been happily married for over 15 years and are blessed with 5 wonderful children: Ester, Joshua, Caleb, Rejoice and Reward.
Pastors Daniel and Gladys are a Son and Daughter in the faith to Dr Jerome & Pastor Ruth Anekwe.